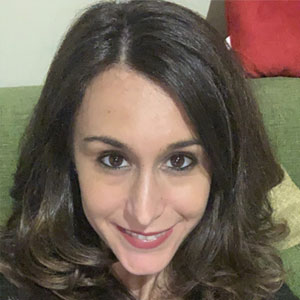 Federica Giordano, PhD – PostDoc
@fede_giordano89
Federica Giordano earned her PhD in Translational and Molecular medicine (DIMET) from The University of Milano Bicocca, Milan, Italy. As a member of Regenerative Medicine Research Program, she is participating in several research projects on the application of bio-inspired systems for drug delivery and therapeutic tools in inflammatory and oncogenic diseases. Her current project is focused on the application of biomimetic nanoparticles to efficiently deliver multi tyrosine kinase inhibitors and chemotherapeutics as a new treatment for osteosarcoma.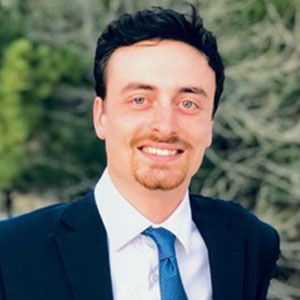 Stefano Serpelloni, PhD student
@SteSerpelloni
Stefano Serpelloni is a biomedical engineer that earned his master's degree at Politecnico di Milano in October 2019.
He joined Dr. Taraballi's lab, as an exchange student, while he was doing his master's thesis.
The aim of his project was to develop an in vitro model, a so called Cartilage-On-Chip (CoC), for the study of degenerative Osteoarthritis.
Among the other results, he also focused his attention on the synthesis and characterization of a novel thermo responsible hydrogel as a biocompatible substitute of the cartilaginous extracellular matrix (ECM).
After the graduation, he was offered a position in Professor Taraballi's lab in order to continue with his research on artificial ECM and on the development of a new CoC, able to recreate post-traumatic Osteoarthritis.
As a sports man he likes to play in particular soccer and he loves to spend time producing music, reading books and of course doing "engineering stuff".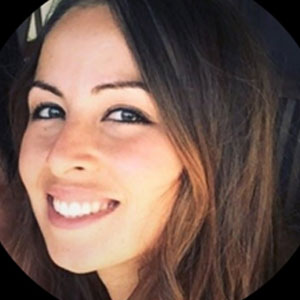 Francesca Paradiso, PhD student
@FraHeaven
Francesca Paradiso is a PhD student with a bachelor and master degree in Medical and Pharmaceutical Biotechnology. Early in her studies she explored autophagy role in multiple myeloma at Università Vita-Salute San Raffaele (Italy). During her PhD she is evaluating the role of extracellular matrix (ECM) biochemical and mechanical cues in Ovarian Cancer development using 3D scaffold models.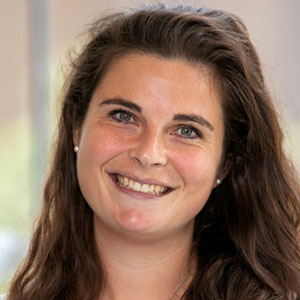 Ava Brozovich, MD/PhD student
@AvaBrozovich
Ava Brozovich is an MD/PhD student at Texas A&M and is interested in developing novel treatments for osteosarcoma in pediatric patients. She graduated from UC-Berkeley with a BA in molecular and cell biology with an emphasis in immunology and infectious diseases. She then received her MPH with a focus in epidemiology from Columbia University. Following graduation, she spent two years working at Duke University as the lead coordinator for the International Pediatric Fungal Network, a network of over 50 sites throughout the world. Ava is currently in Dr. Francesca Taraballi's lab at HMRI. Her current research focuses on if a biomimetic magnesium-doped hydroxyapatite/type I collagen composite scaffold can regenerate in bone in the presence of chemotherapy, while also being oncologically safe, following osteosarcoma excision. After completing her MD/PhD, Ava will be applying for residency to become a pediatric surgeon. Ava's hobbies include reading, running with her dog Bear, teaching Pure Barre classes, and watching college football.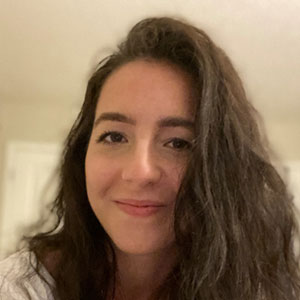 Chiara Mancino is a PhD student with a bachelor and master degree in biomedical engineering. Her studies were dedicated to bionano technologies and she put them into practice while working on cardiac tissue engineering at Houston Methodist. Later on, her focus shifted on application of nanotechnology to Post Traumatic Osteoarthritis.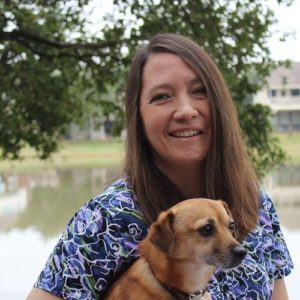 April Ewing, research assistant
@ac_ewing03
April Ewing is a research assistant with her BS in Microbiology. She has spent the bulk of her career working in the veterinary medicine world, and her experience working with animals was invaluable transitioning to the ability to handle rodents in experimental studies. She spent two years in the Nanomedicine Department at the University of Texas, where she helped to develop and apply the animal protocols employed in that lab. She recently joined the Taraballi lab with a focus toward the administrative aspects to organize an efficient laboratory.
She has a passion for cooking, which led her to spend two years working in a professional kitchen. Shealso enjoys reading (especially Fantasy and Science Fiction), listening to a wide range of music and practicing yoga and Brazilian Jiu Jitsu.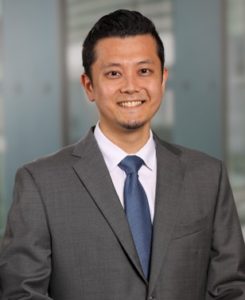 Takashi Hirase, MD
Takashi Hirase is a resident physician in orthopaedic surgery at Houston Methodist Hospital and is pursing a career in spine surgery. He earned his BS in molecular cell biology at UCLA and his MD/MPH at Texas A&M Health Science Center. He joined Dr. Taraballi's lab in 2020 as a research fellow after receiving the Burroughs Wellcome Fund Physician Scientist Award. His current research focuses on the application of osteoinductive scaffolds in supplementing spine fusion and drug delivery.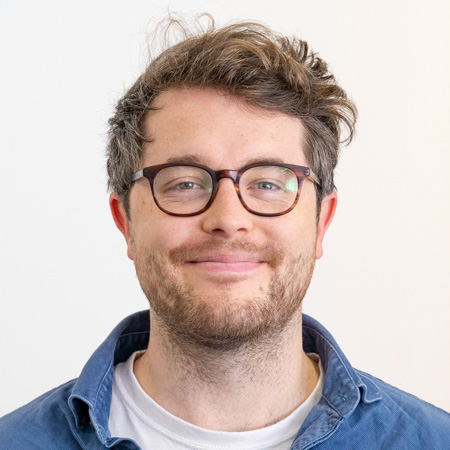 Michael Williams
Michael is a PhD student at Swansea University, UK. Prior to his doctoral studies, he received his MSc in Regenerative Medicine from Barts and the London School of Medicine and Dentistry. His work focusses on generating three-dimensional, in vitro models for ovarian cancer in order to better understand how the disease interacts with a complex cellular and structural environment during its development.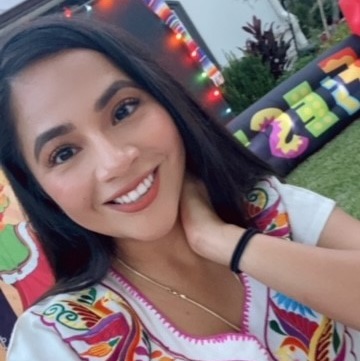 Ashley Rivera – Research Assistant
Ashley graduated from the University of Houston-Downtown with a BS in Biology and minor in Chemistry. Ashley is currently an MPH student at Baylor University and an intern at Bay Area Council on Drugs & Alcohol. Her focus in Taraballi's lab is to assist others with nanoparticle formulation, characterization and various laboratory aspects. She has experience working in quality assurance and quality control laboratories where she learned FDA and cGMP regulations. Ashley's hobbies include traveling, spending time with her family and attempting to Crossfit.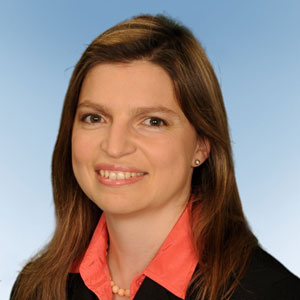 Enrica De Rosa, PhD – Research Program Director @enricadr
Enrica De Rosa is the Research Program Director of the Orthopedics Department and the Director of the Intravital Microscopy Core, at the Houston Methodist Research Institute. She earned her BS and MS in Chemical Engineering, and her PhD in Chemical, Material and Production Engineering, specializing in Biomaterial and Transport Phenomena at the Universita' degli Studi di Napoli Federico II. During her awarded PhD scholarship she set up and validated an advanced microscopy technique (FRAP-Fluorescence Recovery After Photobleaching) to locally measure molecular diffusion for drug delivery and tissue engineering application. In 2007 she moved to Houston as senior postdoc in the Nanomedicine department of University of Texas, where she pioneered the development of an implantable subcutaneous nanodevice for long term constant drug delivery and of a weight bearing bio-nano-material able to regenerate the bone tissue in a critical size bone fracture. Her research leaded to the publication of many paper on well-known peer-reviewed journals. In April 2009 she was awarded the Heinlein Trust Microgravity Award to reward innovation in the use of microgravity to advance biotech, nanotech, combustion, metallurgy, and other fields. From 2011 to 2019 she has supported the Nanomedicine department research as Laboratory Manager at the Houston Methodist Research Institute.
Since 2013 she manages the Nanomedicine Intravital Microscopy Core: imaging and quantifying drug delivery, targeting accumulation and vessel formation, in several organ and tissues, such as skin, liver, pancreas, brain, muscle, ear, lung, intestine, lymph nodes. Under her leadership since 2016 it became an institutional core of the Houston Methodist Research Institute and offers exceptional IVM services, with cutting edge technology and image analysis tools at competitive prices to the Houston Medical Center.
In 2019 she joined the Orthopedics Department to manage research and oversee grants progress by assuring meeting milestones and deadlines, prioritizing and setting goals according to the strategic objectives of the department and organization.