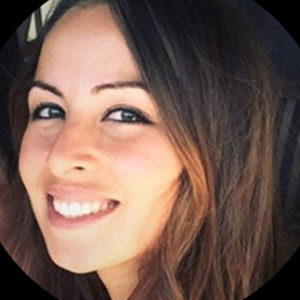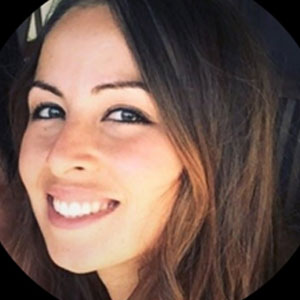 Francesca Paradiso – PhD student @FraHeaven
Francesca Paradiso is a PhD student with a bachelor and master degree in Medical and Pharmaceutical Biotechnology. Early in her studies she explored autophagy role in multiple myeloma at Università Vita-Salute San Raffaele (Italy). During her PhD she is evaluating the role of extracellular matrix (ECM) biochemical and mechanical cues in Ovarian Cancer development using 3D scaffold models.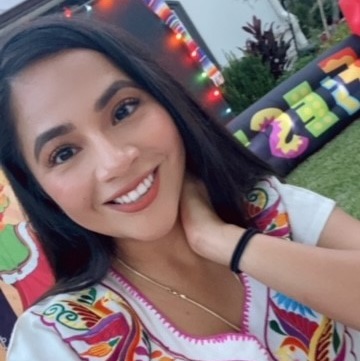 Ashley Rivera, Research Assistant
Ashley graduated from the University of Houston-Downtown with a BS in Biology and minor in Chemistry. Ashley is currently an MPH student at Baylor University and an intern at Bay Area Council on Drugs & Alcohol. Her focus in Taraballi's lab is to assist others with nanoparticle formulation, characterization and various laboratory aspects. She has experience working in quality assurance and quality control laboratories where she learned FDA and cGMP regulations. Ashley's hobbies include traveling, spending time with her family and attempting to Crossfit.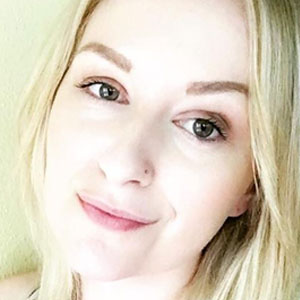 Eliana Stetco, Research Assistant
@elliebodewell
Eliana Stetco earned her BA in English at the University of Louisiana at Lafayette. During her Junior year, however, she fell in love with biology. This newfound love for science, through a humanities lens, led first to a fascination with neuroscience (as art and science are, after all, trying to answer the same fundamental questions: who are we? what makes us human? How can we better understand –and attenuate—our own mortality?) and later, due to her own struggles with health, an enthusiasm for the complexities of the gut microbiota and microbiome.
Two years after the birth of her son, Eliana attended Sam Houston State University where she earned her MS in biology with a concentration in microbiology. Her thesis aimed to understand the relationship between changes in the gut microbiota, inflammation, and antibiotic usage through the use of a novel model organism, the western mosquitofish Gambusia affinis.
Currently, she is exploring the use of bio-engineered platforms to repair and reconstruct bone and cartilage defects using bio-compatible materials and investigating changes within the microbiota and microbiome in post-traumatic osteoarthritis.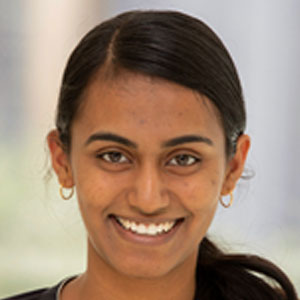 Manuela Sushnitha, PhD student
@MSushnitha

Manuela Sushnitha is a PhD student in Bioengineering at Rice University. Prior to this, she received her Bachelor's degree in Biomedical Engineering from Georgia Tech. Her current work is focused on the study of biomimetic nanoparticle delivery of siRNA and chemotherapy and targeting of cancer stem cells for the treatment of triple-negative breast cancer.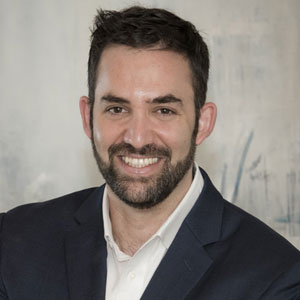 Assaf Zinger, PhD – PostDoc
@ZingerAssaf
Dr. Assaf Zinger, received his Ph.D. degree in 2017 from the Technion Faculty of Chemical Engineering, and is currently completing his postdoctoral fellow in the Houston Methodist Research Institute, Texas, USA. Assaf is married to the amazing Noa and the proud father of Ayala ("Luli").
He works in Professor Taraballie's Laboratory for developing innovative nanotechnology platforms and biomaterials for drug delivery and regenerative medicine. His research strategy is to utilize specific cellular biomarkers into membranes of lipid nanoparticles while retaining the versatility of these nano particles to load and release drugs with various chemical properties and deliver genetic cargo.
"From a young age, I knew I am going to be a scientist, and it's a decision I have never regretted. For me, there is nothing better than the challenge and excitement that each new research brings. As an enthusiastic and devoted Scientist and educator, I see no better purpose in life than passing on my love of exploring to my own students."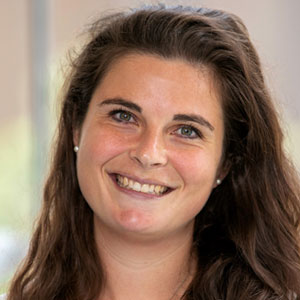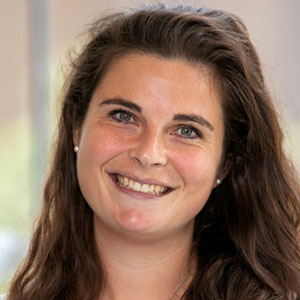 Ava Brozovich, MD/PhD student
@AvaBrozovich
Ava Brozovich is an MD/PhD student at Texas A&M and is interested in developing novel treatments for osteosarcoma in pediatric patients. She graduated from UC-Berkeley with a BA in molecular and cell biology with an emphasis in immunology and infectious diseases. She then received her MPH with a focus in epidemiology from Columbia University. Following graduation, she spent two years working at Duke University as the lead coordinator for the International Pediatric Fungal Network, a network of over 50 sites throughout the world. Ava is currently in Dr. Francesca Taraballi's lab at HMRI. Her current research focuses on if a biomimetic magnesium-doped hydroxyapatite/type I collagen composite scaffold can regenerate in bone in the presence of chemotherapy, while also being oncologically safe, following osteosarcoma excision. After completing her MD/PhD, Ava will be applying for residency to become a pediatric surgeon. Ava's hobbies include reading, running with her dog Bear, teaching Pure Barre classes, and watching college football.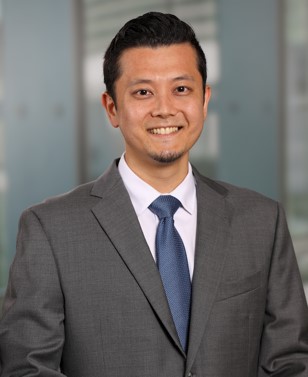 Takashi Hirase, MD
Takashi Hirase is a resident physician in orthopaedic surgery at Houston Methodist Hospital and is pursing a career in spine surgery. He earned his BS in molecular cell biology at UCLA and his MD/MPH at Texas A&M Health Science Center. He joined Dr. Taraballi's lab in 2020 as a research fellow after receiving the Burroughs Wellcome Fund Physician Scientist Award. His current research focuses on the application of osteoinductive scaffolds in supplementing spine fusion and drug delivery.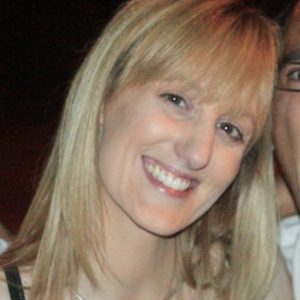 Stefania Lenna, PhD – Research Associate
@GENETICA75
Dr. Lenna is a molecular cell biologist with expertise in cancer, nanomedicine and autoimmune diseases. She earned her bachelor's degree in Biology at the University of Milan, Italy with a focus in Molecular Biology and Immunology. Through an international program between the University of Milan and Boston University, she then obtained her PhD in Pharmacology, Chemotherapy and Medical Toxicology with a thesis focused on the study of the role of HLA-B35 and ER stress in pulmonary hypertension in scleroderma patients. During her Post-Doc at the Arthritis Centre/Rheumatology department at Boston University, she was awarded a NIH T32 fellowship for the development of predictive biomarkers as potential novel therapeutic targets for Scleroderma patients. She then specialized in the treatment of musculoskeletal tumors at the Rizzoli Orthopaedics Institute (Bologna, Italy) where she developed several cell-based therapies, hoping to create a new horizon in the treatment of osteosarcoma that significantly improves patient survival. Working in collaboration with the Department of Nanomedicine at HMRI, she led a project focused on the use of MSCs as innovative drug delivery vehicles for the treatment of osteosarcoma in a murine model. Building further on her expertise in cancer drug delivery platforms, she joined the lab of Dr. Francesca Taraballi. She is currently involved in several projects focused on the application of biomimetic nanoparticles for treatment of osteosarcoma and breast cancer as well as the use of MSCs as tool for orthopedic applications such as cell therapy and tissue regeneration.